Prioritized Website Security & Maintenance
At Click IT, we take the security and maintenance of your website very seriously. This is why we highly recommend one of Click IT Website Support Plans, where we implement a complete set of security and maintenance procedures for our clients, executing a series of ongoing manual and automated measures, which are highly technical, so the necessary updates, maintenance, security, and management demands are completed on a regular and scheduled basis. When subscribed to any plan, your website will remain active, working, safe and secure.
Once subscribed to a Click IT's Maintenance & Security Plan, a client will begin to receive a weekly report outlining what was done during the week. (To see an example, click Example Weekly Client Report.)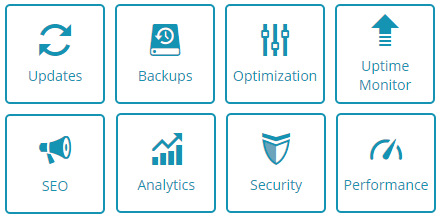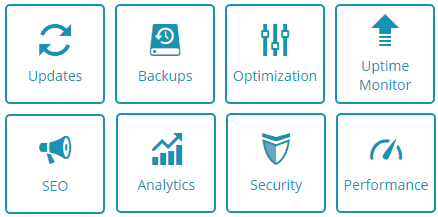 As a subscriber, your site will also benefit from the advantages associated with having a secure socket layer (SSL) which Google now favors in its search results, as opposed to not having it. SSL provides visitors with privacy when typing their personal information into your online forms such as the contact-us form, and lets them know the website owner is respectful and trustworthy.
Our plans cover the basic costs for Click IT personnel to maintain and manage your online technical environment for your organization, including seeing to it that it is indexed properly and appears on Google. When subscribed to a plan, you can rest assured that your site is being watched, and is locked down and not vulnerable to attacks, as many websites are, especially WordPress sites. (See Why WordPress Sites Are Vulnerable below.) For this reason, we highly recommend you order a Click IT Website Support plan at the onset.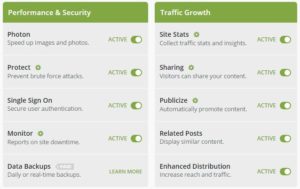 Management of the technology behind your organization's website is increasingly layered and complex. Click IT has the required skills of designers, developers, hosts, project managers, editors and marketing experts in addition to an internal project team leader, in order to manage an effective online technical environment for your organization's website.
There are many activities required to manage and maintain a website effectively. Below is a list of what Click IT provides in our plans. This is offered to website owners if we have created the site or are hosting it (at www.clickithosting.com), or both.


A. Security

Firewall
SSL - Included

E. Monitoring

Downtime
Protection

B. DNS

Speed / Cache

F. Backups

Restoration

C. Network

Traffic boaster

G. Maintenance

Comments

Spam
Plugins

Updates

D. Analytics - (Silver & Gold Plans only)

Google

Reports

H. Indexing - (Silver & Gold Plans only)

Google Search listings
Mapping (location)
Plans include managing all these activities. Chose the best plan for your particular needs.
Subscribing to a Website Support Plan also assures your site is continuing to be indexed by Google properly. (If you need a step up from our standard maintenance plan, for monitoring your site's listings and indexings, please see Website Marketing, which is an extra cost.)
For do-it-yourselfers, watch these informative videos:
Please contact us for more information or to receive a quotation.
_______________________________________
Why WordPress Sites Are Vulnerable
Click IT offers service plans to our customers that securely maintains their online presence and interactions. When a new website is built by Click IT using WordPress, where an organization does not have a specific internal web technical team, implementing and engaging an appropriate plan where Click IT takes on this role, is critical because WordPress is prone to attack and security breaches.
WordPress sites are particularly vulnerable to attacks and security breaches not because they are inherently insecure. When running the latest version of WordPress, it is a very secure platform. The problem is instead ubiquity. It is because WordPress is everywhere, and it makes the potential surface area of attack much larger and therefore more appetizing to attackers.
If a hacker wants to do a mass, nontargeted attack against a lot of websites and wants to maximize the chances of success – the hacker will try to find a weakness in a platform that is practically everywhere. By using WordPress, a site is not less secure. It just makes it more vulnerable to being the target of an attack, just like Microsoft is a target.