YouTube has 2.5 billion monthly active users; the single most important reason to invest in YouTube marketing this year!
Would you like to position your offline or online business for a whole new level of success while dominating this social media giant that has taken the whole niche by the storm?
Here is an excellent opportunity to leverage the power of YouTube and drive tons of revenue for your business.
When it comes to video, YouTube is the King!
It is no doubt the world's largest video platform with billions of active users and new videos being uploaded every minute and your best channel for video marketing.
The online video giant is available in 76 different languages and 88 countries. Hence, the exposure potential for your video content on YouTube continually provides one of the most effective marketing tools available – on a 24/7 basis each day.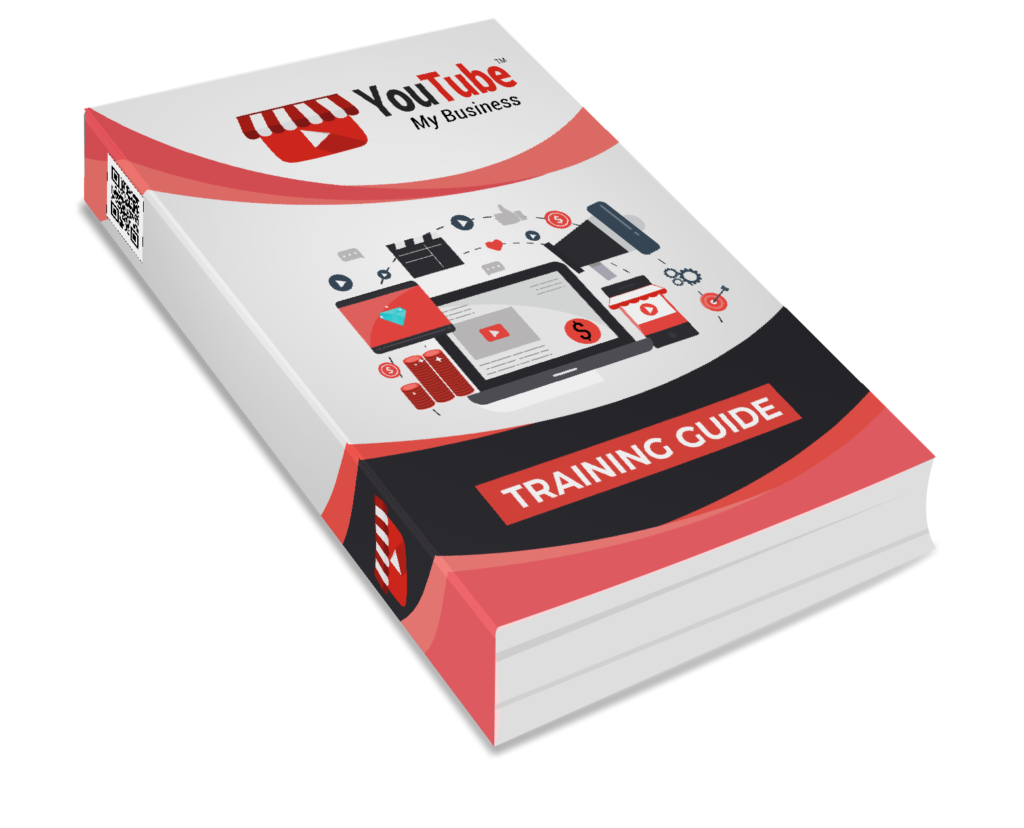 A YouTube video strategy is a must-have, especially if you're marketing to global audiences.
You can enjoy boosts in SEO, build your traffic and brand awareness, expand your social reach, market to audiences overseas, improve your ROI, and diversify your video marketing strategy with multiple channels.
Whether your business is completely new to YouTube, or it is looking to maximize existing video campaigns, we have the tips & tricks to perfect your video marketing strategy and get the most out of using YouTube to market your business.
So, here we are with our Awesome YouTube My Business course which covers:
What are the Major YouTube Trends and Algorithm Changes to look out for in the Future
Why Your business needs YouTube - Some Data-Backed benefits.
How to Make Money on YouTube - Step by Step Guide for Beginners
How to create a Robust YouTube Ad Strategy for this year
How does Video Advertising work on YouTube
Some latest tips on how to Get More Views on your YouTube channel
The process of how to get your channel verified on YouTube this year
Best YouTube Marketing Tips To Go Viral With Your Channel
All the knowledge required to become a successful Youtuber
Latest and Modern YouTube SEO tactics to rank your channel higher
All you need to know about promoting YouTube Videos
Some Best Business Case studies making money from YouTube
And much more!
This really is well-researched and up-to-date content!
And all of this at INCREDIBLY LOW Prices!
YouTube can change your marketing game. It might take your brand off the ground.
YouTube is not only the second largest search engine besides Google, but it's rivaling Facebook as the largest social media platform ever – making advertising on YouTube more appealing than ever before.
Hence, it is important that you understand how the platform is evolving this year as well as the video marketing strategies.
From a business perspective, it's hard to deny the effectiveness of video marketing. Businesses of all sizes can adopt a video marketing strategy as part of their inbound marketing strategy.
It's no wonder why 81% of businesses use video as a marketing tool, which is up from 63% the year prior, according to last year's Wyzowl's State of Video Marketing survey.
If you think that was impressive, wait until you hear this:
It's ranked first over Netflix, Facebook, and Hulu, which got 29%, 10%, and 7% of votes, respectively. YouTube isn't just the favorite; it's more popular than the other three networks combined.
48% of people named YouTube as their favorite online video provider.
YouTube is the number two ranked website in the world, second only to Google, according to Alexa rankings.
YouTube has more than 50 million content creators churning out videos regularly.
180 million hours of video content is consumed there every day.
There's no denying that YouTube has a massive potential audience with every video that goes live on this platform. And with this year just beginning to unfold, it's probably the best opportunity for you to go viral with your channel.
While it may require quite a bit of work to get started and manage over time, the investment can most certainly pay off for those who are willing to put in the time and effort.
Well, We have put together all the resources you need to tap into this incredible marketing potential.
Just grab our UpToDate, well-researched, comprehensive YouTube My Business Training Guide. It tells you what need to know about leveraging the benefits and growing your brand with YouTube this year!
This guide is your go-to resource where you're going to learn how to make money from YouTube, video advertising, designing a robust YouTube marketing strategy, the latest YouTube SEO tactics, and so many other things that will set you up as a successful YouTuber.
Speak with your Click IT representative about getting this FREE resource.